Their recipe for building trust for CCW
Ishida's long history in the world of weighing began in 1893 when they became Japan's first private weighing equipment manufacturer during a new age of industrial modernization.
Initially introduced for food product applications, computer combination weighing (CCW) is now an indispensable technology across a wide range of markets. Ishida's fixed quantity weighing solutions are the product of choice in virtually every sector, from dry and frozen food to fresh meat, poultry and fish, pharmaceuticals, and industrial parts.
The Ishida development department has long operated with the spirit of "(W)hat you need to see is always in the customer's factory," according to Hideshi Miyamoto, Ishida Deputy General Manager R&D, who has been instrumental in the development of Ishida's weighing machines. Ishida strongly believes that close partnership with customers provide significant steps forward in development. This also leads to customer satisfaction and product innovation.
Ishida CCW multihead weigher history
1972 "ACW," the world's first computer scale revolutionized the food packaging industry. It all began when a customer requested an automatic weighing machine for green peppers.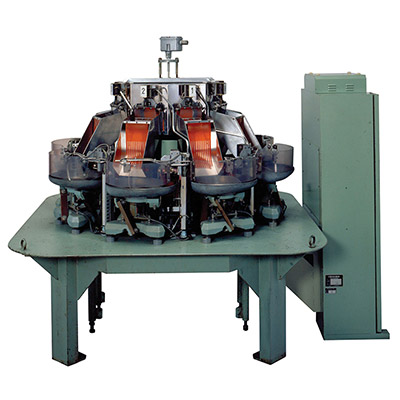 1978 Ishida exported the ACW overseas for the first time (to Australia).
1979 Launch of the Computer Combination Weigher (CCW) Series.
1980 Partnership begins with Heat and Control Inc. to expand weighing business in North America. Launch of the CCW-LC Series.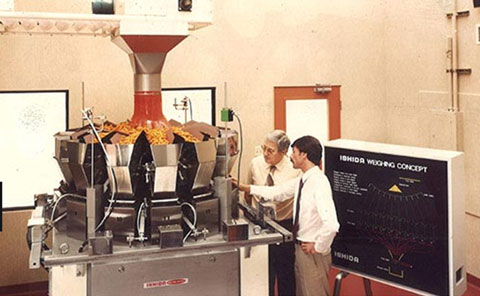 1982 Launch of the CCW-RLC Series.
1984 Launch of the CCW-S Series. First water-proof multihead weigher.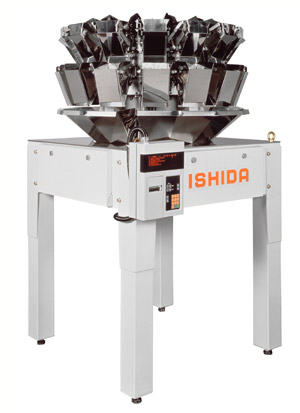 1988 Launch of the CCW-Z Series.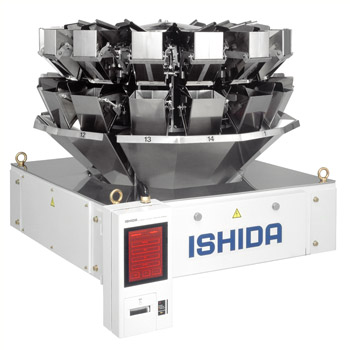 1990 Foundation of Ishida do Brazil (IdB). Local production also commenced for CCW-S-211, the first CCW produced in Brazil by IdB.
1990 Launch of the world's first micro CCW Series. The Micro CCW is compatible with the world's smallest weighing increments (0.01g).
1996 Launch of the CCW-NZ Series.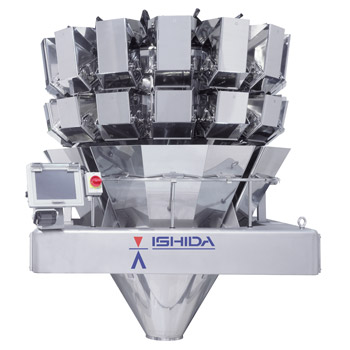 1997 Established local production at Ishida Europe Manufacturing Limited (IEML).
1998 Ryuichi Ishida, developer of the CCW, awarded the "Circle of Honor Award" by the Snack Food Association at SNAXPO '98. The Circle of Honor Award is given to executives of companies who have made outstanding contributions to the development of the snack food industry.
2000 Launch of the CCW-M Series.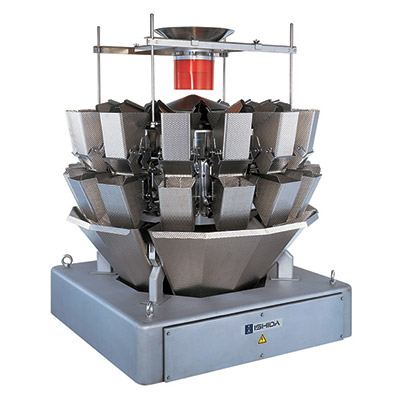 2004 Launch of the CCW-R Series.
2005 Shanghai Ishida Electronic Scales started full-scale operation and commenced local production of the CCW-SE-210, the first CCW produced by Shanghai Ishida.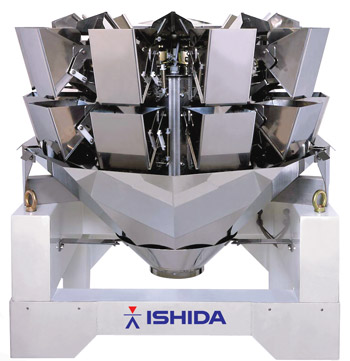 2012 Local production of the CHW commenced at Ishida India.
2012 Launch of the CCW-RV Series.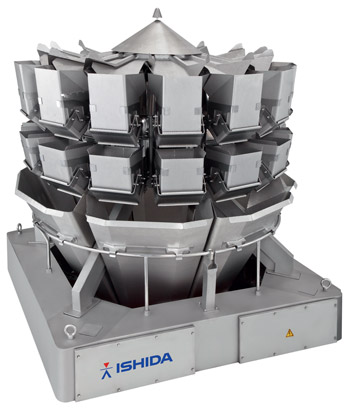 2017 First Computer Scale was certified as Mechanical Engineering Heritage Mechanical Engineering Heritage No.89.
2022 Launch of the CCW-AS Series.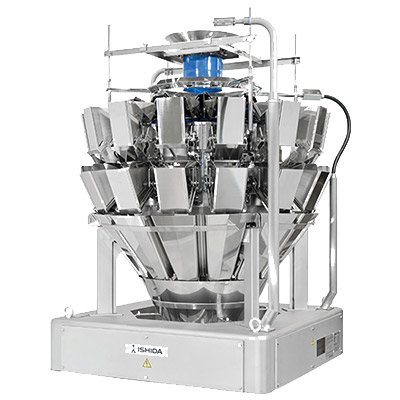 Factors to consider when developing multihead weighers
A multihead weigher is a measuring instrument therefore accuracy is the premier factor and a requirement for productivity. Ishida develops their machines with the goal of leading the industry in accuracy. In addition, hygienic design features are essential to help with sanitation procedures. As Ishida expanded into more markets, the need for waterproof design was evident. In the production environment for wet products, machines are washed with high-pressure and chloride water, so Ishida incorporates design elements that minimize the risk of aluminum rusting and the risk of contaminants entering the food chain.
Ishida multihead weigher distinctions
Ishida was the first company in the world to develop a multihead weighing machine, and as the pioneer of multihead weighers, they are confident that their weighers will never lose weighing accuracy, unlike other weighing machines. The next generation model, the CCW-AS series, achieves an internal calculation of ±0.01g weighing accuracy along with improved hygiene and minimized water ingress, and the IP69K design accommodates a wider range of products. The CCW-AS also improves product feeding for sticky wet products.
The future outlook for weighing machines
Ishida continues to explore ways of improving their products and has been developing technology in collaboration with various universities as part of open innovation.
Ishida appreciates the trust from their multihead weighing machine customers and hopes to continue for the next 50 years to develop machines that improve productivity and that contribute to food safety and security and to continue responding to the trust given them by their customers, not just as a supplier but as a reliable partner.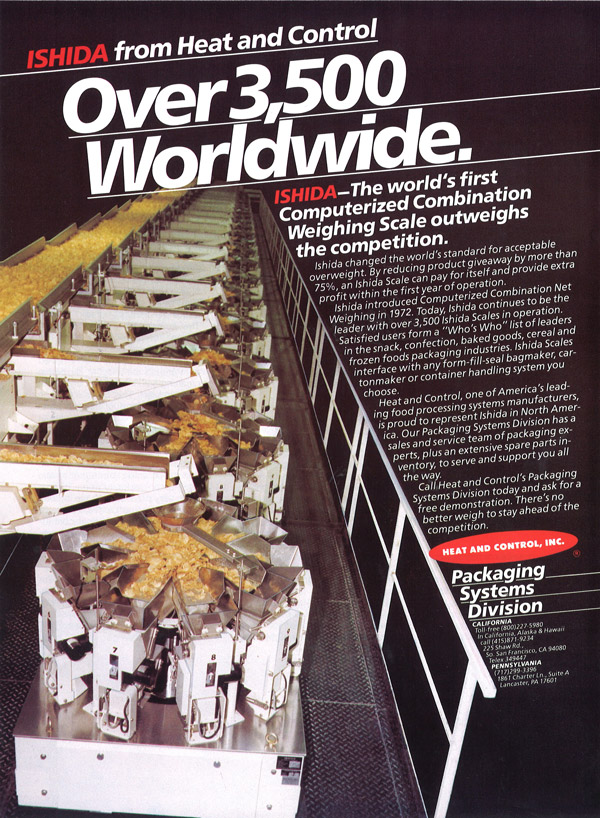 CCW advertisement from the 1980s