WHO WE ARE
Engineering and manufacturing solutions around the world
We are process and product technologists committed to advancing food, pharmaceutical, and other industries with science and imagination. Whether you measure success by flavor, efficiencies, improvement, or innovation, count on us to deliver results.
MISSION AND VALUES
Rising to the challenge, advancing processes, and helping to bring the best products to the world using science, technology, and creative thinking
Leadership
Overcoming challenges and advancing operations is at the heart of what we do. We bring decades of knowledge, understanding, and experience across industries and borders to our client's solutions that can't be matched.
Integrity
We listen carefully and do our best to exceed expectations in everything we do. We stand by our clients and are the first company they call when they need help.
Performance
Our passion for excellence and exceeding expectations drives our creativity, engineering, and perseverance. We deliver quality, scale, and results to our clients and add success to each project to help them offer the best products possible.
HISTORY
Leading the way since 1950
Experience matters when it comes to engineering and manufacturing equipment for complex and highly specialized food and other industry processes. Founded in 1950 by five engineers that saw an opportunity to modernize processing equipment, Heat and Control has consistently pursued our founders' original passion for helping customers improve their products ever since and has been a leader in science, technology, and service from the start. Our organizational knowledge and experience allow us to approach a strategic solution most efficiently, and the level of our commitment to service and partnership is unmatched.
1950
Heat and Control founded
1950-1960
Food industry focus
1970s
Complete processing systems
1985
Australia acquisition
1987
Controls & Information
1990s
Product line expansion
1990
Fryer product line expands
1992
USA factory addition
1997
USA new HQ and factory
1998
East Coast USA Opens
2005
Manufacturing expansion
2007
Open Netherlands office
2008
USA increased engineering
2009
Mexico new technical center
2017
Partner with ScandiNova AB
2021
New Lancaster, PA Facility
2022
New Facility in Mexico

Five engineers in San Francisco, USA founded the company to focus on improving process heating applications, such as heat treatment furnaces and combustion systems.

Business focus expands to consumer goods manufacturing machinery, including snack food fryers, french fry oil blanchers, meat and poultry cooking and coating systems.

Heat and Control supports the North America food industry as it takes advantage of innovative processing lines that boost output to meet increasing consumer demand in French fry, snack and prepared foods.

Company increases emphasis on design and manufacture of complete processing systems for snacks and prepared food products to meet demand of a fast growing industry.

Heat and Control and Ishida introduce the Ishida computer combination weigher (CCW) to North America.

Established in Livingston, Scotland with acquisition of manufacturing facility to support the UK and European markets . Today, Livingston is an engineering, projects and service hub for the European and North African markets.

New factory in Guadalajara, Mexico opens.

Acquire Greer Pty Ltd. (Brisbane, Australia). The Brisbane operation was a strategic location to serve the growing APAC market and becomes the operational liaison between USA HQ and global markets.

Expand into controls and information technologies with Stanwood, Washington, USA technology hub.

Introduced industry changing FastBack horizontal motion conveyors as well as a full line of transfer conveyors, fillers, and related equipment to improve product handling efficiency on food processing and packaging lines.

Acquire snack fryer manufacturer in Pembroke, New Hampshire, USA bringing the Mastermatic brand to the fryer catalog.

Acquisition of manufacturing facility in Galesburg, Illinois, USA.

New offices in Cape Town, South Africa. The time was right to establish a dedicated team and office to support the African and sub Saharan region.

Headquarters move to a larger manufacturing site in the San Francisco Bay Area, Hayward, California, USA.

Open Pennsylvania, USA operations to support the East coast.

Full capability factory in Nanjing, China opens to provide a local source of machinery and technical support to the rapidly growing Chinese food processing market.

Form partnership with CEIA S.p.A to provide sales and service for CEIA industrial metal detectors via the Heat and Control global network.

Expansion of Galesburg Illinois, USA and Brisbane, Australia manufacturing capacity occurs to meet increase in global demand.

Open offices and services in Chennai, India.

Open sales office in The Netherlands to support North, Central and Eastern Europe. Incorporated as Heat and Control B.V. a year later, expanding services to include sales, project management, project engineering, service, demonstration and trials.

Open engineering hub and offices in Dallas, Texas, USA.

Open CENTEC, a dedicated food processing training and technical center in Guadalajara, Mexico.

Acquire Flavorite Technologies, Indore, India to increase support for the fast-growing Indian savory snack industry.

Acquire Spray Dynamics in Missouri, USA to expand coating and seasoning system catalog.

Expand services in Brazil with opening of Sao Paulo factory.

Open full capability factory in Mahindra City, India

Strategic partnership with ScandiNova Systems AB, to deliver next generation Pulse Electric Field (PEF) technology to the food industry; E-FLO electroporation system.

Move St. Clair operations to full capability factory in St. Louis, Missouri, USA.

Heat and Control celebrates 70 years in business. LEARN MORE >

The new Lancaster, Pennsylvania site will expand support for the North American manufacturing industry and will meet the increased needs of pre-sale and after-market needs, including product/equipment testing, demonstrations, service support, and training.
The new facility in Mexico is the largest of the Heat and Control properties to date, and the head office for Mexico and Latin American operations. The new facility will significantly expand the company's abilities to serve new and existing customers with a total operational size of 356,651 sq. ft. (33,134 sq. m) including warehouse, manufacturing, R&D and demonstration center, and offices.
WATCH OUR VIDEO
Heat and Control Corporate Video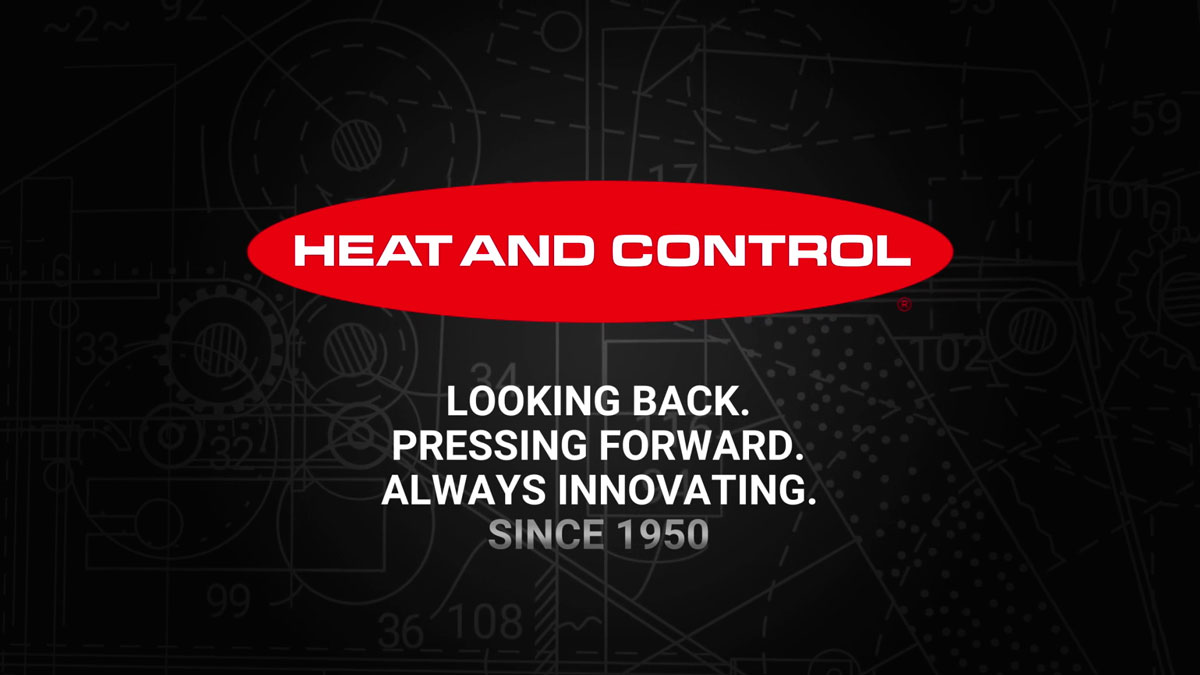 At Gold Creek Foods, we measure success by exceeding our customers' expectations; we succeed by partnering with companies like Heat and Control that also go the extra mile.

Blake Wikle
General Manager Of Prepared Foods, Gold Creek Foods
I love Heat and Control's commitment to problem solving and innovation. We feel more at ease working a project and know it's going to be represented and done right.

Jeff Fuhrman
Executive VP Of Engineering, UTZ Quality Foods
Every phase of the project exceeded our expectations... In my long experience in this industry that is a very rare thing. I sleep very well at night!

Mike Schena
President And COO, Better Made Snack Foods, Inc.
We chose Heat and Control because of their competitive price and good reputation for service after the sale…Their sales and project management people were very helpful and have a lot of experience in our industry.

Michael Patrick
General Manager, Brimhall Foods Company, Inc.
At the completion of the project, all objectives and critical criteria have been met and the results have overwhelmingly surpassed all expectations.

Kevin Shaw
Director Of Continuous Improvement, Maple Lodge Farms, Ltd.