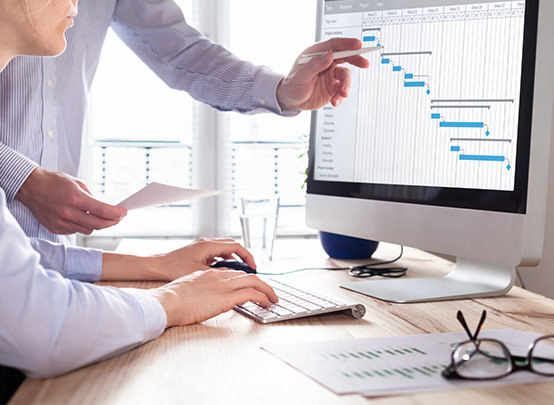 Keeping your project on track
If you want to gain a competitive advantage and keep production costs low, it's vital to maintain speed to market. Our project management team helps you ensure deadlines are met without compromising on quality, taste, or product improvements.
Once we're ready to build your solution, we'll confirm with you exactly what we'll deliver, map out the schedule, finalize the layout, and determine KPIs to ensure results. We'll assign a project manager to monitor your project's progress and keep in close contact with you to make sure your specifications are met and deliveries are on-time.
We know we're successful only when you are successful. Even with decades of experience, our goal is to continuously improve not only our products, but also our process, so that you benefit from top efficiency and effectiveness. All of our project managers are passionate about our work, attentive to detail, and invested in each project's success.