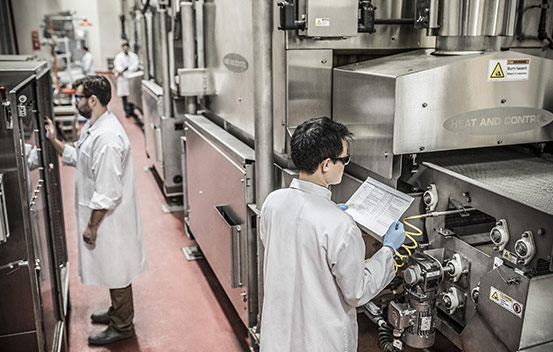 Product Testing and Trials
Bring your ideas to life
Our mission is to turn your product ideas into reality, and we're excited to solve challenges and experiment with new concepts. We work with you to understand your specific product and packaging objectives and processes, and we nurture these ideas in a free environment. Then we work with you to apply the latest technologies and develop innovative solutions that stands the test of trial.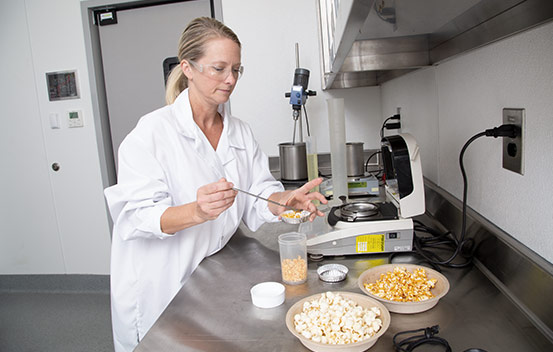 Product Development and Technical Centers
Use our resources to develop your food products
Product Development
We invite you to use our production machinery to refine your concept or product formulations and to identify the ideal equipment to produce the results you want.
Convenience
Our experienced staff assists with all aspects of your product testing process. We help evaluate equipment performance and develop new products without interrupting your plant's production schedules. You're welcome to bring your own specialized equipment when desired. And if it's not possible for you to visit a facility, you can send us your product and we'll perform the tests for you.
Analysis
We can perform detailed laboratory analyses of each process. We'll give you data on a variety of characteristics, including product moisture, fat content, taste, mouthfeel, and finished yield to help inform your product development.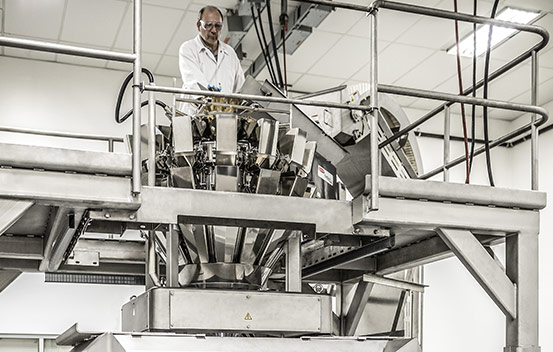 Demonstration Centers
Take advantage of our demonstration equipment
Our packaging and inspection demonstration centers feature Ishida multihead weighers, checkweighers, snack bagmakers, X-ray inspection systems, CEIA metal detectors, and our own line of product distribution and feed conveyors that you can use on a wide variety of food and nonfood products. Our test systems let you continuously run new product or new package weight, so you can evaluate speed, accuracy, and product quality without interrupting busy production schedules back at your plant.